Hall of Fame Member Biographies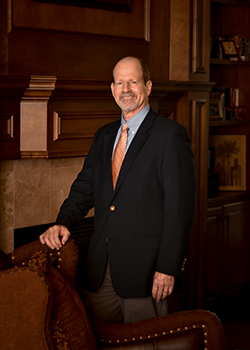 Anthony Wayne Confer
Oklahoma has attracted stellar academics from around the globe to teach and contribute original research in areas that have enriched the lives of Oklahomans and Americans. Every once in a while one of those stars becomes a nova; such is the case with Anthony Wayne Confer. Born in Hot Springs, Arkansas, Anthony Confer earned a B.S. in Biology from Oklahoma State University (OSU) in 1971, then a D.V.M. degree in 1972. His interest in research and pathology led him to a M.S. in Veterinary Pathology from Ohio State University, and he then obtained his Ph.D. in microbiology from the University of Missouri. After serving as a captain in the United States Air Force, he was a postdoctoral fellow sponsored by the National Cancer Institute at the University of Missouri. He became a Board Certified Veterinary Pathologist by the American College of Veterinary Pathologists in 1977. Between 1978 and 1981, Dr. Confer taught at Louisiana State University, School of Veterinary Medicine. A member of the OSU Veterinary School Faculty, Dr. Roger Panciera, recruited him to Oklahoma State University, and he has been at that institution since 1981.
Professor Confer's research specialty is bovine respiratory diseases, especially related to pneumonia – the greatest cause of production loss and death in cattle. In this area, he is one of the world's experts. During his career to date, he has authored or co-authored 214 refereed scientific journal articles, 129 published abstracts, 14 book chapters, 17 continuing education manuscripts, and four veterinary medical educational manuscripts. As principal investigator, he has obtained more than $9 million in research funding, and he holds two U.S. patents. This record of publication would indicate that Professor Confer has been a sought-after speaker, and so he has. He has been invited to give over 50 addresses to conferences on his specialty throughout the United States andthe world, including Italy, Germany, Denmark, Scotland, and Canada. These addresses were given at such prestigious societies as the annual meeting of the American Veterinary Medical Association, the American College of Veterinary Pathologists, the American College of Veterinary Internal Medicine, the Academy of Veterinary Consultants, several Colleges of Veterinary Medicine, and the International Society of Pasteurellaceae as well as local chapters of these organizations in Oklahoma. This activity has led to numerous honors, such as being listed in the Who's Who in Frontiers of Science and Technology (1985), Who's Who in Science and Engineering (1995), Who's Who in Medicine and Healthcare (1997), Outstanding Scientists of the 21st Century (International Biographical Centre, 2002), and the American Men and Women of Science (2003). OSU recognized his contributions by bestowing upon him in 2003 its Eminent Faculty Award. In 1985 and 2011, he earned the Pfizer Award for Research Excellence. Over the years as a researcher at OSU, he has served on numerous committees of national organizations; has acted as a manuscript reviewer for over 40 journals in veterinary medicine, microbiology, and pathology; and served as a research grant evaluator for the USDA's Competitive Grants Programs. He became a Regents Professor in 2003 and now holds the Walter Sitlington Chair in Food and Fiber Research at OSU.
The burden of experimental research and publication did not crowd out duties to the veterinary college or to the university. He served as department head from 1986 to 1999 and again from 2004 to 2008. He held the position of Associate Dean for Research from 1999 to 2001. Moreover, he has given his time to sitting on innumerable committees for his college, department, and university. In addition, he has served as an external reviewer for graduate students and academic programs at other universities.
In the midst of this bewildering activity, Professor Confer has earned the reputation of an inspirational teacher. He earned the Norden Distinguished Teacher award twice, 1987 and 2002, and in 2008 he was given the Regents Distinguished Teaching Award. For these accomplishments, he was recognized by the OSU College of Veterinary Medicine with the Distinguished Alumnus Award in 2009. His teaching style has evoked admiration and imitation for Professor Confer employs unusual techniques to make his ideas live in the minds of students. He uses comedy, songs, poems, and cartoons to engage students. It is not unusual for him and colleague, Dr. Jerry Ritchey, to bring their guitars to class and play classical rock-and-roll songs with the lyrics changed to concepts in pathology or life as a veterinary student: "The students love it." And they remember the concepts because of the performance. In addition, throughout his career, he has continued to provide veterinary pathology diagnostic service to Oklahomans and to train senior veterinary students and pathology residents in veterinary diagnostic pathology.
The OHEHS is honored to include Anthony Wayne Confer among the 2015 inductees into the Oklahoma Higher Education Hall of Fame.