Hall of Fame Member Biographies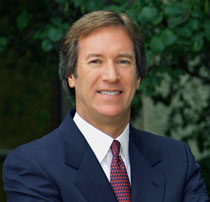 Bill W. Burgess, Jr.
Bill W. Burgess, Jr. is Chairman of the Board of Vortex. He is the owner/publisher of the Lawton Constitution, which is the third largest newspaper published in the State of Oklahoma. Mr. Burgess is the Senior Partner of Burgess & Hightower Law Firm.
Mr. Burgess graduated from Cameron University with a B.A. degree. He received his juris doctorate from the University of Oklahoma School of Law.
As Chairman and principal owner of Techrizon, Mr. Burgess developed Techrizon into the largest Oklahoma software engineering company. Techrizon develops software for today's technologically advanced warfare specializing in smart weapon systems. He has been awarded the Corporate Entrepreneur of the Year by the United States Association for Small Business and Entrepreneurship.
Mr. Burgess served as a Regent with the Oklahoma State Regents for Higher Education for 18 years. He was the youngest State Regent to be appointed in the State's history. Cameron University has named their business center the Bill W. Burgess, Jr. Business Research Center. Mr. Burgess has been inducted into the Oklahoma Hall of Fame. He is the Civilian Aide to the Secretary of the Army. He served as Chairman of the Oklahoma State Chamber of Commerce and the Oklahoma Business Roundtable, Inc. He has served as Chairman of Leadership Oklahoma. He was named Leadership Oklahoma's 25th Anniversary Distinguished Graduate. Mr. Burgess has served as President of the Boy Scouts of America - Oklahoma Council and is an Eagle Scout.
He has been named the Outstanding Philanthropist for Oklahoma for 2010. The Society is honored to name Bill W. Burgess, Jr., a 2012 inductee to the Higher Education Hall of Fame.