Hall of Fame Member Biographies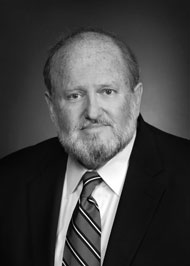 Don C. Davis
Forty years of exemplary service to Oklahoma Higher Education describes the career of former Cameron University President Don C. Davis. He was born into a family of educators that included his father Clarence Davis, also a Cameron president, and mother Wilma, an elementary principal, and sister, aunts, uncles and cousins who were teachers. His wife Beverly was a career English teacher and sons Casey and Josh, both lawyers, have been college lecturers.
While practicing law in Lawton, Davis was elected to the Oklahoma House of Representatives in 1970 and for a decade influenced higher education funding and developed the teachers retirement system as member, vice-chair and chair of the House Appropriations and Budget Committee.
In 1980 Davis was chosen as Cameron President and for 22 years led the institution as it matured academically, earned successively distinctive accreditations and was approved by the State Regents to offer graduate degrees in business, behavioral sciences and education, the first such change in function granted in the state in 20 years. During his tenure, Cameron integrated instructional technologies throughout its curricula, was a member of the state's first multi-campus automated library system, initiated on-line programs, and delivered on-site graduate programs to U.S. Armed Forces members overseas. Because Cameron's mission had changed so dramatically, Davis successfully moved its governance from the A&M system to that of the University of Oklahoma.
Cameron was plagued with debt from a bond program gone awry when Davis arrived, and he relied on his experience as a bond lawyer to satisfy Cameron's debt and that of two other universities for 20 cents on the dollar. In following years, many other state universities used the same technique to achieve similar savings in bond programs. He holds establishing Cameron National Public Radio station network among his most significant accomplishments.
Cameron's athletic teams won national championships in football and golf during the Davis years and transitioned to NCAA membership, a move subsequently made by most other state regional universities.
Davis retired from Cameron in 2002 and for eight years served as legal counsel to Governor Brad Henry, where he helped fashion Oklahoma's largest higher education bond issue. In 2011 he was appointed by Governor Henry to the Oklahoma State Regents for Higher Education, becoming the first former state university president to serve in that position. For his outstanding service to Cameron University and to all of Oklahoma Higher Education, we welcome Don C. Davis into the Higher Education Hall of Fame.