Hall of Fame Member Biographies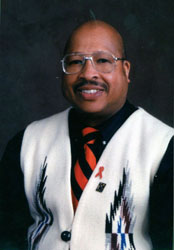 Earl D. Mitchell, Jr.
Earl D. Mitchell, Jr., joined the biochemistry faculty at Oklahoma State University in 1967, the first tenure-track Afro-American appointed to the OSU faculty. For four decades, he functioned as a respected OSU faculty member, researcher, and administrator. He was associate dean of the Graduate College from 1978 to 1982 and associate vice president for Multicultural Affairs from 1994 to 2004. A voice of reason in the debate over affirmative action, Mitchell was an early role model for minority students. The Oklahoma Human Rights Commission gave him its Human Rights Award in 2003. He was inducted into the Oklahoma Higher Education Hall of Fame in 2005.