Hall of Fame Member Biographies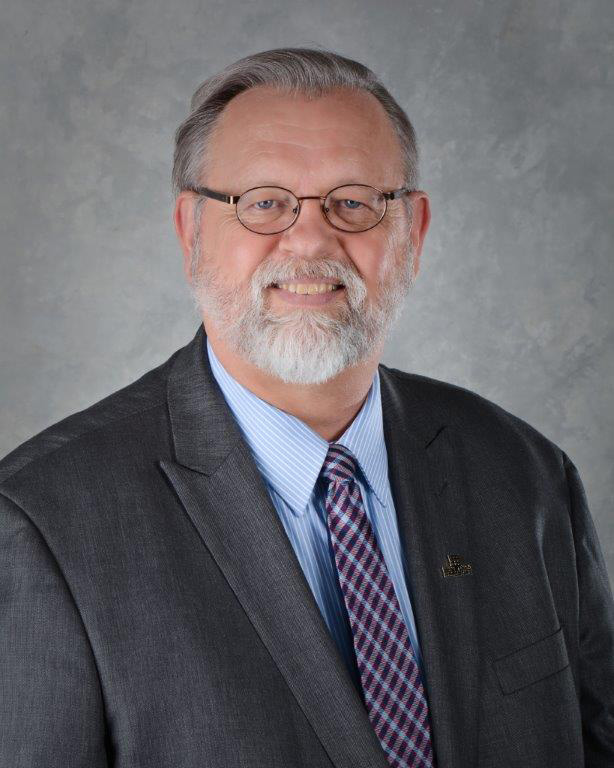 Jack Bryant
Jack Bryant began serving as the seventh president of Redlands Community College (El Reno) in 2013. His path to this office was long. It crossed many states, many colleges and many positions.
After his honorable discharge from the US Navy following the Vietnam Conflict, Bryant, a first-generation college student, began his postsecondary education at Connors State College, earning an Associate of Arts degree in General Studies in 1978. He then completed a Bachelor of Arts in Journalism at Northeastern Oklahoma State University, and in 1992, he graduated with a Master of Education in Communications/Education from the University of Central Oklahoma.
Bryant's North Star is service—to his students, to his colleagues, and to his community. He has worked tirelessly to make sure all people have available and affordable access to a higher education degree, especially those from challenging socio-economic backgrounds.
Bryant's career in higher education spans nearly 40 years. He has implemented positive and relevant changes in workforce development, distance education and higher education leadership. The majority of his career has been spent on community college campuses. In 1986, he began teaching at Allen County Community College in Iola, Kansas. He served as an adjunct instructor and taught distance learning classes before developing the classroom curriculum for a new printing technology program that he implemented.
In 1990, he joined Redlands Community College as an adjunct instructor, but quickly moved into full-time employment working in accessibility grants. During his time at Redlands, he served as the interim Director of Cooperative Education, Coordinator of Student Development: Project GOALS, and Coordinator of Off-Campus Programming and Special Projects. In these various positions, Bryant developed and implemented workforce agreements with business and industry, designed and created a grant-funded program in conjunction with the Oklahoma State Department of Human Services and the Oklahoma State Regents for Higher Education, and administered the development of a facility incorporating distance learning interactive classrooms, a computer center, art gallery and an interactive lecture center.
Following his first stint at Redlands, Bryant spent time in Tucumcari, New Mexico, establishing and developing the Student Services Division at Mesa Technical College, before becoming the Student Activities Coordinator at the University of Tulsa. In March 1999, after serving as the Director of Continuing Education at Frank Phillips College in Borger, Texas, Bryant was named Associate Vice Provost for Academic Affairs at Oklahoma State University–Oklahoma City, where he continued to champion for higher education access for anyone seeking a postsecondary education.
In 2001, he returned to Redlands as the Vice President for Contracted, Continuing and Online Education. He supervised numerous programs and managed the development of cooperative/articulation agreements with area technology centers and institutions of higher learning. He eventually became Vice President for Workforce & Economic Development, serving nearly 10 years in that capacity before being named acting President of Redlands Community College.
Throughout his career, he has worked to improve educational standards and college access opportunities for all students and served diligently on community leadership and workforce development committees across the state. A strong supporter of the two-year community college honor society, Phi Theta Kappa, Bryant serves on the Phi Theta Kappa President's Advisory Board and was the recipient of the Board of Directors Alumni Achievement Award in 2016. He has served as a member of the Southwest Oklahoma Impact Coalition Board of Directors, the FCI Warden's Community Relations Board, the DaVinci Institute Board and numerous other state committees and boards. He has been a member of the Central Oklahoma Workforce Investment Board for nearly 20 years and currently serves on the Executive Committee.
Bryant is a proud member of the Choctaw Nation of Oklahoma.