Hall of Fame Member Biographies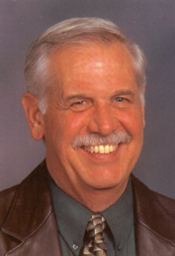 Ronald J. Tyrl
Ronald J. Tyrl, Emeritus Professor of Botany at Oklahoma State University, is the epitome of the teacher-scholar who has admirably served and continues to serve Oklahoma's students and citizens. He is a premier teacher, having received numerous teaching awards for his outstanding performance in the classroom. Tyrl earned a B.A. degree cum laude in biology from Park College in Missouri in 1964, an M.S. in botany in 1967 and a Ph.D. in botany in 1969 from Oregon State University. He began his teaching career as an Assistant Professor of Biology at Park College. In 1972 he became an Assistant Professor of Botany and Curator of the Herbarium at OSU, subsequently retiring as a full Professor in 2008. He also has been a visiting professor of botany at the University of Oklahoma Biological Station.
Tyrl has received the prestigious Oklahoma Medal for Excellence in College and Teaching from the Oklahoma Foundation for Excellence: has mentored more than 30 graduate students in his career, many of whom have become college professors themselves: has taught numerous Elderhostel courses: and has led wildflower tours in Oklahoma and Great Britain. He served on the first board of directors of the Oklahoma Native Plant Society and was president of the Oklahoma Academy of Sciences in 1998-1999 which awarded him its Outstanding Lifetime Achievement Award in 2009.
Tyrl's significant scholarly contributions include authorship or co-authorship of numerous books, journal articles, book chapters, and technical reports, including Toxic Plants of North America, Dyes from American Native Plants, Field Guide to Oklahoma Plants, and Keys & Descriptions for the Vascular Plants of Oklahoma. The last two books are the principal references for identification of the state's plants.
Tyrl's contributions to science education in Oklahoma at both the individual and organization levels are unparalleled among his academic peers. He has employed a variety of pedagogical approaches: formal lectures, field trips, mentoring, workshops, and public lectures. Tyrl is a true Oklahoma educational treasure!